Here We Come!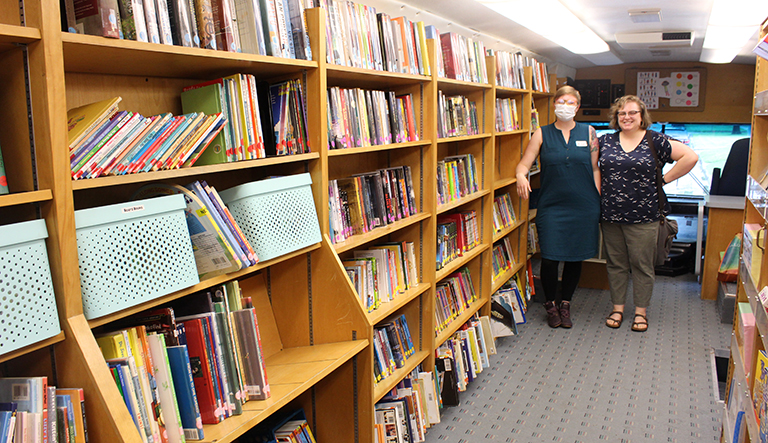 The West Liberty Public Library has partnered with the Antelope Lending Library to bring books to Nichols and Atalissa on the second Sunday of every month.
Nichols: 1-2 p.m. at Nichols Community Park
Atalissa: 2:30-3:30 p.m. by the Fire Station
Everyone is welcome, and there will be snacks! In order to get started, we'll ask patrons to sign up, anyone under the age of 14 will need a signature from a guardian.
Patrons can check out up to five books, which will be due the next time the bookmobile returns. Books can also be returned to the West Liberty Public Library.
Also, patrons can use the bookmobile to put holds on up to five books from the West Liberty Public Library, which will be brought to them via the bookmobile the next time it shows up.
See you soon!