Library Director Allie Paarsmith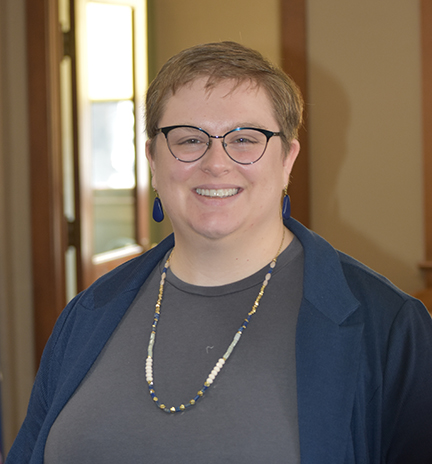 Allie Paarsmith has been the director of the West Liberty Public Library since January 2020. She is from Marshalltown, Iowa, where she held her first job as a page for the Marshalltown Public Library.
Director Paarsmith earned a degree in Masters of Library and Informational Sciences in 2017 from the University of Iowa, as well as a Bachelor of Arts in Theater at the University of Northern Iowa in 2012.
Before moving to West Liberty, she worked as a Reference Librarian at the Coralville Public Library, Adult and Teen Services in the Iowa City Public Library, and served as the Adult Services Librarian at the Washington Public Library. She had an interest in theater, but ultimately chose the life of a librarian.
Director Paarsmith lives in West Liberty with her husband Travis. Her goal is to serve the community while maintaining an open and honest relationship with the patrons of the library, as well as encourage discovery and the pursuit of knowledge using the tools provided by the West Liberty Public Library for free to its community.