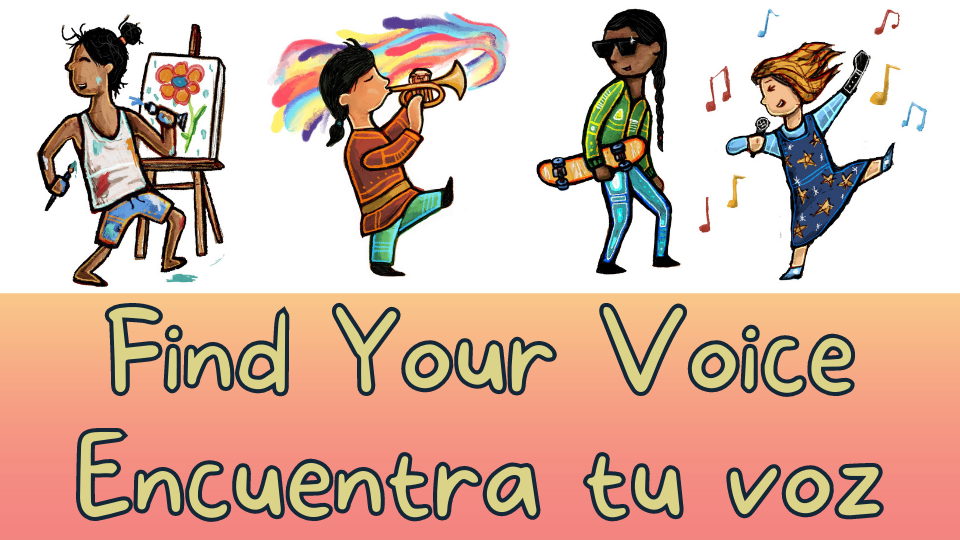 West Liberty Public Library
2023 Summer Reading Program!
---
Summer Reading 2023
Summer will be here soon and with it comes summer reading at the library! There are programs for people of all ages, from babies to adults. This year's theme is "Find Your Voice." We have reading challenges and programs galore. Check out our June and July calendars to see what's in store. Information about programs can be obtained on our website (see the calendar) or social media (Facebook, Instagram, Twitter), or by visiting the library.
Reading Buddies
Wednesday, May 31 at 3:00 there will be a reading buddy start-up event for all ages. Older children could pair up and read to younger kiddos. Little ones might like to complete their reading challenge by "reading" a picture book to an older child. Same-age peers could team up to keep one another on track with summer reading goals. Parents and their kids under 5 are especially encouraged to come, as are teens/tweens who like working with small children. There will be refreshments, games, puzzles, and a small presentation.
Summer Reading Sign-Up Events
You can register for the reading challenge any time starting the week of June 4, or come to one of these sign-up events:
Wednesday, June 7 at 3:00 at the West Liberty Public Library
Saturday, June 10 at 2:00 at Nichols Park, north side of town
Saturday, June 10 at 4:00 at the Atalissa Fire Station
Sponsors
We want to give a huge thank you to the community sponsors who will help make possible the wonderful prizes and events for this year's program. Thank you to Fred's Seed & Supply, Shanghai Restaurant, MidWest One Bank, West Liberty Foods, Hills Bank, and Friends of the West Liberty Library.
-------------------
Lectura de verano 2023

¡El verano llegará pronto y con él viene la lectura de verano en la biblioteca! Hay programas para personas de todas las edades, desde bebés hasta adultos. El tema de este año es "Encuentra tu voz". Tenemos muchos programas y desafíos de lectura. Consulte nuestros calendarios de junio y julio para ver qué hay en la tienda. La información sobre los programas se puede obtener en nuestro sitio web (ver el calendario) o redes sociales (Facebook, Instagram, Twitter), o visitando la biblioteca.


Compañeros de lectura

El miércoles 31 de mayo a las 3:00 habrá un evento de inicio de compañeros de lectura para todas las edades. Los niños mayores podrían formar parejas y leerles a los niños más pequeños. A los más pequeños les gustaría completar su desafío de lectura "leyéndole" un libro ilustrado a un niño mayor. Los compañeros de la misma edad podrían unirse para mantenerse al día con las metas de lectura de verano. Se alienta especialmente a los padres y sus hijos menores de 5 años a venir, al igual que a los adolescentes/preadolescentes a quienes les gusta trabajar con niños pequeños. Habrá refrigerios, juegos, rompecabezas y una pequeña presentación.


Eventos de registro de lectura de verano

Puede registrarse para el desafío de lectura en cualquier momento a partir de la semana del 4 de junio o venir a uno de estos eventos de registro:

Miércoles 7 de junio a las 3:00 en la Biblioteca Pública de West Liberty

Sábado, 10 de junio a las 2:00 en Nichols Park, lado norte de la ciudad

Sábado 10 de junio a las 4:00 en el Parque de Bomberos de Atalissa


Patrocinadores

Queremos agradecer enormemente a los patrocinadores de la comunidad que ayudarán a hacer posible los maravillosos premios y eventos para el programa de este año. Gracias a Fred's Seed & Supply, Shanghai Restaurant, MidWest One Bank, West Liberty Foods, Hills Bank y Friends of the West Liberty Library.