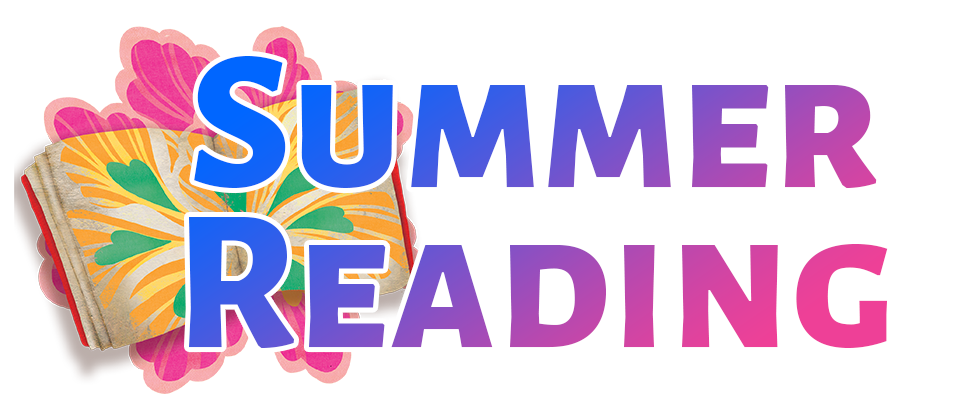 West Liberty Public Library to hold
annual Summer Reading Program for all ages
Get ready to color your world during the West Liberty Public Libraries' annual summer reading program, set to begin this June for everyone in the community.
This year's theme is "Reading Colors Your World." With our programs, projects, and plenty of paint you can do just that, with activities for you, your family, and friends of all age groups.
From June 7 through July 31 patrons can pick up reading logs and activity packets to participate. Each age level has unique events and prizes.
"We've taken what we've learned over the past year and applied it to our Summer Reading Program, mixing fun events and activities that are safe and accessible to all," says Library Director Allie Paarsmith.
Adults (16+) who participate will be given book logs in the form of a bookmark, each of which can be completed by reading six books! There will also be take-and-make projects and two major programs during the summer reading program.
The first program will be a Plant Swap on June 13, and the second will be a Plein-air Painting Tutorial on July 18 to correspond with the West Liberty Area Art Council's Plein-air event this summer.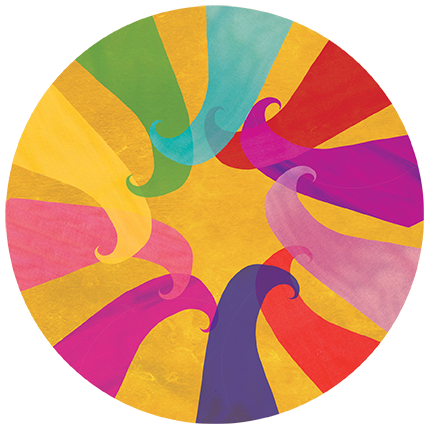 There is plenty to do for teens, children, and infants as well. This year youth activity logs are much more than reading, they're interactive. Your kids will be challenged to read and participate in a variety of activities, including take-home kits, events on the library lawn, and art… lots and lots of art.
Youth programming will include pendulum painting, fidget spinners, upcycled thrift art, wire sculptures, and broken crayon art. Younger children will also be able to attend storytimes online and in person.
"I'm so excited to finally be able to interact with our families and kiddos in person! That was a big factor in planning the activity logs for the youth programs," says Youth Librarian Lily Smith. "I wanted to make sure voracious and unenthusiastic readers alike can participate."
While we at the library believe reading is a prize in itself, we'll also have a variety of real-world prizes for participating and completing reading logs and activities, thanks to sponsorships from West Liberty State Bank and MidwestOne Bank.
Adults will vie for the grand prize, $100 in Chamber Bucks plus art supplies, while prizes for children will vary by age. Our youngest kiddos will get a book for participating, while elementary students and older will get books and coupons for finishing their logs.
To be a part of the Summer Reading Program, sign-up begins on June 7! Thanks to Hills Bank we have several "Color Your World" summer reading T-Shirts on a first-come, first-serve basis.
In order to get started, either fill out a form online at wlpl.org or visit us at the library. You can also learn more about the summer reading program and specific dates online, or from a handout at the library.
"After a rough year, we're excited for the Summer Reading Program," says Director Paarsmith. "Not only does it challenge our community to read, but it gives them activities to do."
The West Liberty Public Library is now open to walk-ins, and we hope the Summer Reading Program will encourage you to visit. The library is open Mon-Thurs (10 a.m.-7 p.m.) as well as Friday and Sunday (2-5 p.m.).
Contact us at 319-627-2084 or visit wlpl.org to learn more. Whether you want to participate in the program, or just want to check out our collection of books, movies, and video games, we'll be happy to see you!
---
WLPL awarded ALA's inaugural
Peggy Barber Tribute Grant
The American Library Association (ALA) has awarded its inaugural Peggy Barber Tribute Grant, a programming grant named after the transformative ALA leader, to the West Liberty (Iowa) Library.
The $2,500 grant is open to public, academic, K-12, tribal, and special libraries and helps to support meaningful programs with limited programming budgets. The Peggy Barber Tribute Grant will support a different type of library programming each year. This year, libraries submitted applications in support of humanities-based programming.
The West Liberty Library will use grant funds to launch a maker space programming series, including six months of adult activity kits and in-person programming. Staff-led programming will alternate monthly and will feature guest speakers such as local historians and artists.
"We were astonished by the incredible library programs that were proposed for this inaugural award," said Shaundra Walker, Peggy Barber Tribute Award Committee Chair and Library Director at Georgia College. "The three chosen libraries are prime examples of humanities programming that will have a lasting and meaningful impact on participants. I look forward to seeing these libraries succeed in their programming endeavors."
The Peggy Barber Tribute Grant was created with donations from Barber's friends and colleagues. To support the grant, make a contribution to the Peggy Barber tribute fund within ALA's Cultural Communities Fund.
To stay informed about future grants and awards offered by ALA's Public Programs Office, sign up for the Programming Librarian e-newsletter.
About the American Library Association
The American Library Association (ALA) is the foremost national organization providing resources to inspire library and information professionals to transform their communities through essential programs and services. For more than 140 years, the ALA has been the trusted voice for academic, public, school, government, and special libraries, advocating for the profession and the library's role in enhancing learning and ensuring access to information for all. For more information, visit www.ala.org.
---
West Liberty Library to Open Top Floor
No more appointments: members allowed to browse and use services during library hours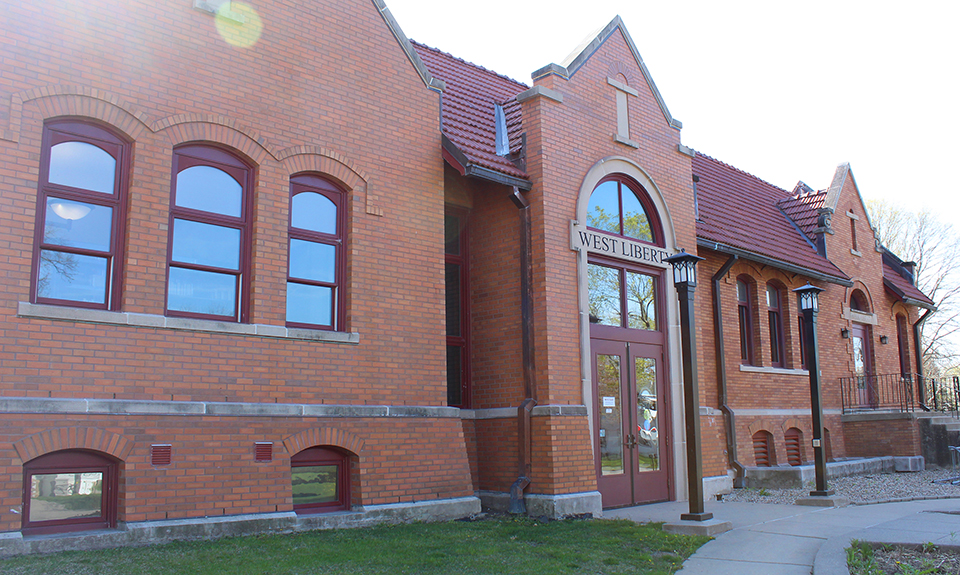 By Jacob Lane
The West Liberty Public Library is opening up to the public Monday, May 3, 2021. No longer will patrons need to make appointments to browse its collection and use its in-house services.
"We are excited to take this next step," says Director Allie Paarsmith. "Though we will continue to keep precautions in place, the public is allowed to visit whenever they want during our regular hours."
Precautions include the wearing of masks by patrons and staff, social distancing measures when possible, and the dispersal of groups of 10 or more when needed.
That being said, the top floor, which has the library's entire collection of books, videos, and video games for all ages, will be open for browsing any time during regular hours.
This was made possible when the library board voted in favor of moving to Service Level Four of the library's pandemic plan on Wednesday, April 21. For months, the library has only allowed patrons to visit via appointment.
The West Liberty Public Library originally closed to the public on March 16, 2020, due to the Covid-19 pandemic. However, it has slowly reintroduced services to the community over the past year.
One of those services is Library Pick Up, which allows patrons to peruse the library's catalog online, then contact the library with an order. Within 24 hours, the order is available in a paper bag in the entryway.
"Library Pick Up has worked out great for many of our patrons, so it's something I foresee us doing well into the future," says Director Paarsmith. "No matter what, we want our community members to feel safe."
The Covid-19 pandemic caused many libraries and businesses in West Liberty, the state, and the country, to close their doors in an effort to curb the spread of the disease.
The library will continue to enforce safety precautions. This means special rooms, such as the video game room and Betty Aker's Creative Space, will remain closed for the time being. The meeting room will only be used for library and city purposes.
The main focus is for the library to open up the first floor for browsing, as well as printing, faxing, and computer usage. Patrons can visit anytime Mon-Thurs from 10 a.m. to 7 p.m. and Fri and Sun from 2-5 p.m. The library is closed on Saturday.
But reopening the top floor isn't the only exciting news from the West Liberty Public Library. Over the course of the pandemic, the staff has taken the opportunity to make improvements to the building.
"We now have more shelves," says Director Paarsmith, "both upstairs and downstairs. In fact, we're in the middle of redoing the youth department downstairs. It's going to look completely different."
The library has decided to refurbish its lower level. A fresh, new coat of paint has helped open up the area. Meanwhile, new shelves and accessories are either on the way or have already been installed.
There is no timeline for opening up the lower level as of yet. Refurbishing it has been a major undertaking made possible by a generous donation from Marylin J. Irey, upon her passing back in 2017.
Reopening will also give the community a proper chance to meet Director Allie Paarsmith, who replaced Deb Lowman in December 2019. Kids will also get to meet Youth Services Librarian Lily Smith.
It's an exciting time for the West Liberty Public Library, which is currently planning its 2021 Summer Reading Program for children and adults, on top of everything else. The library also plans to have some events for adults in person.
In order to learn more about everything library-related, feel free to stop by, give the library call at 319-627-2084 or visit wlpl.org for regular updates.
Plus, if you haven't become a member, now is the time. It's free to all community members within the West Liberty Community School District, including West Liberty, Nichols and Atalissa.
---
Youth Services Librarian wants to meet you
Lily loves books. Lily loves libraries. Lily also loves working with children. Well, that's good, because Lily Smith is now the Youth Services Librarian at the West Liberty Public Library.
"I absolutely love working with children and teens and hope that I can always work with kiddos in some way," Lily says. "I think young people are so sharp and curious, kind and open-minded. I love being a small part of helping them navigate the world."
They began in the children's department in May of 2020, just a few months after the library closed its doors to the public due to the outbreak of the Covid-19 pandemic.
Even though that limited Lily's face-to-face time with patrons, they made the best of it, including online storytimes and craft projects dubbed "Five Minute Fridays."
As the Youth Services Librarian, it's Lily's job to help foster the children's collection, as well as run the children's department downstairs... at least when that day comes.
Right now, the West Liberty Public Library is doing browsing by appointment only, as well as allowing patrons to pick up books from the entryway through its Library Pick Up program.
Nearly one-third of the children's collection is now upstairs and browsable thanks to Lily. That being said, making information available is important to them.
"To me, libraries and social justice really work hand in hand," says Lily. "It's why I see myself continuing to work in libraries and it's why I'm passionate about access to resources, information, and library materials."
From Iowa City, Lily volunteered and worked in libraries for 13 years. By high school, they were working for the Coralville Public Library in youth services.
But what sets Lily apart from others is the work they have done for the Antelope Lending Library Bookmobile. For almost four years Lily has been bringing books to rural places, and continues to do so.
"When I started working with Antelope Lending Library, I remember learning about a study researching 'book deserts,'" says Lily.
The study explains that in affluent, middle-class neighborhoods there are 13 books for every one child. In low-income communities, there is one book for every 300 children.
This, along with barriers such as library fees, transportation, or lack of a formal ID can prevent many individuals and families from accessing library services.
"Bookmobiles are a way to reach people in their communities," says Lily. "So we're helping our community to overcome those barriers. It's incredibly rewarding and engaging work, something I'm excited to continue pursuing."
In fact, someday the West Liberty Public Library would like to use a bookmobile to reach patrons in Atalissa and Nichols. Lily will be a perfect resource for when that time comes.
As for right now...
"I've loved getting to know our patrons and community members and am so looking forward to eventually meeting more people in-person as well," says Lily.
"I think there's a lot of opportunity for the West Liberty Public Library to partner with all the West Liberty organizations and businesses and I'm excited to see how we'll keep growing as a community and library," they adds.
Lily got a first real taste of the public on Sunday, Jan. 17, when the West Liberty Public Library opened up its top level for browsing by appointments.
"It has been odd," Lily admits. "I work in libraries because of patrons, so not having them in the building was very strange. But we're offering more services now, so I'm hoping to continue some of the things we've learned during the pandemic."
Online storytimes and crafts will continue for the foreseeable future. But with people now coming in the doors, Lily will get to see more of the community, and the community will get to see more of Lily.
Some of Lily's favorite books include "The Seven Husbands of Evelyn Hugo" by Taylor Jenkins Reid, and "Pet" by Akwaeke Emezi, and the "Amulet" graphic novel series by Kazu Kibuishi.
Growing up, they were homeschooled, so libraries were a constant resource. In fact, it was a fantastic Teen Services Librarian in Coralville that got Lily involved in the Summer Reading Program.
Now the Youth Services Librarian is looking to partner with teachers at preschools, as well as daycares and local businesses.
Hopefully, West Liberty, and the rest of Iowa, will begin to see the number of Covid-19 cases drop. Either way, Lily encourages anyone that could use the library to reach out.
Whether that be doing outreach with daycares or classrooms, bringing storytimes to the public, or checking out a bunch of books for kids, contact Lily at lsmith@wlpl.org to get started.
"I'm super excited for the day when it's safe to have in-person programs," says Lily.
"Storytimes and programming is probably my favorite thing about being a Youth Librarian," they add. "Those connections are what make my job so fun and I can't wait to be with our West Liberty kiddos in person!"
To learn more about what the West Liberty Public Library has to offer, including "Browsing by Appointments," weekly storytimes, "Library Pick Up," book clubs, and more, visit WLPL.org.
---

West Liberty Public Library a recipient of
the Racial Justice Fund Grant
The Community Foundation of Greater Muscatine is pleased to announce the West Liberty Public Library as recipients of the Racial Justice Grant.
The Racial Justice Fund was established earlier this year to further advance racial justice, equity, and inclusion in Muscatine and Louisa Counties. Granting funds are available to qualified, charitable organizations whose work acts as an accelerator or reduces barriers towards racial justice, centered on those most marginalized in our service area.

The West Liberty Public Library has served our community since 1904. They serve by providing open access to cultural, intellectual, educational, and recreational information and ideas to enrich the community.
The library plans to use the funds to collect racially diverse books, online resources, and software to stream books in various languages, and to contract a local translator to translate the website, catalog and resources into Spanish.
"Serving West Liberty, Atalissa, Nichols, and rural Muscatine County residents, the West Liberty Public Library serves a community that is majority-minority, with a significant Latinx population," states Alli Paarsmith, Library Director. "While West Liberty Public Library has materials and resources in both English and Spanish, many of our books are outdated or no longer interest our patrons and our resources could use growth to better reflect the needs and diversity of our community. We want to continue to grow the materials and resources available to our multi-cultural community to create a more inclusive library."
The West Liberty School District was also a recipient of the Racial Justice Fund Grant. To learn more or donate to this racial justice project, please visit The Community Foundation of Greater Muscatine website or call 563-264-3863.
The Community Foundation of Greater Muscatine is a community-wide, county-wide charitable organization actively working to improve the quality of life in Muscatine County through philanthropy. For more information about applying for grants or establishing your own fund for granting purposes, call the Community Foundation at 563-264-3863 or visit the website at www.muscatinecommunityfoundation.org.